All Events
Wounded Healers
MULTIPLE AUTHOR SIGNING
JUNE 28th 6pm
Off The Beaten Path will be hosting 9 local women who have compiled their battles of survival, strength and resiliance into a book titled Wounded Healers. They will be talking about their stories and signing copies of the beautiful book for 6pm to 8pm on June 28th.
'Trout Creek Canyon: A Colorado Family History'
AN AFTERNOON WITH AUTHOR ROSE BOSCIA
SATURDAY JULY 8TH - 2PM
Off The Beaten Path will be hosting an afternoon with local author Rose Boscia, as she talks about her new book Trout Creek Canyon: A Colorado Family History. Rose is a native Colorado, born in Oak Creek, and has a fierce passion for writing.
Trout Creek Canyon: A Colorado Family History is a historical novel based on a real family living in the Colorado Rockies near Oak Creek, CO. Although the year is 1956, time seems to have stood still for the residents of Trout Creek Canyon. The living conditions the Boscia family must face are more like those of 100 years before. Experience the love, laughter and hardships as the family fights the harsh elements and the poverty. As Papa toils to make a living from his coal mine, Mama and Donna work to keep the home running without the benefit of modern conveniences.
David Baron @ Bud Werner Memorial Library
An evening with award-winning science and environment journalist, public radio broadcaster and author David Baron, talking about his new book, American Eclipse: A Nation's Epic Race to Catch the Shadow of the Moon and Win the Glory of the World.

Date: Tuesday, 07/11/2017 - 7 pm
@ Bud Werner Memborial Library

Lawrence Gregory @ Off The Beaten Path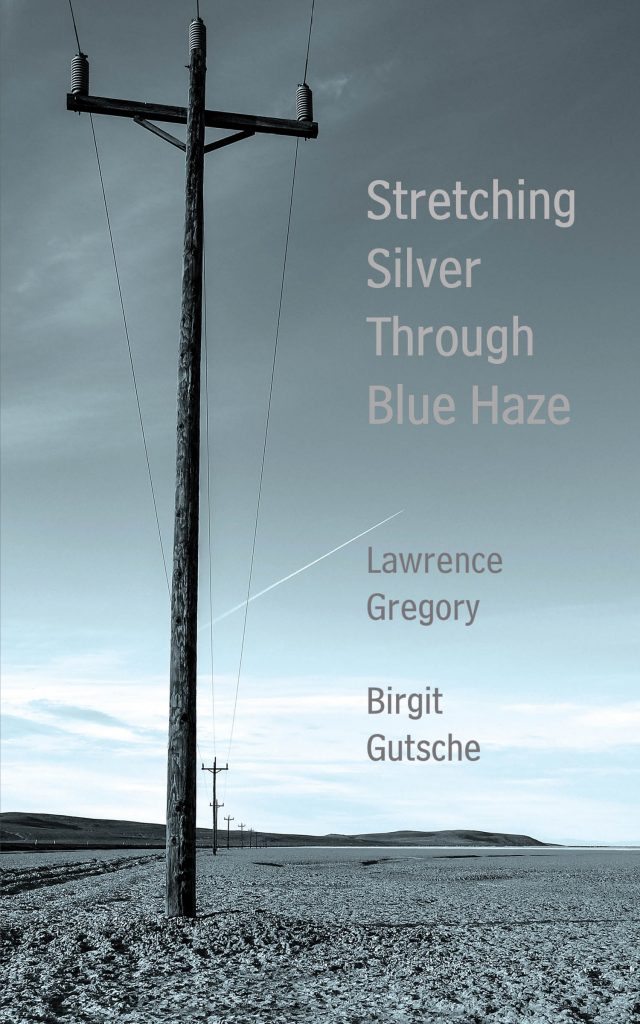 Off The Beaten Path will hosting Poetry author Lawrence Gregory for an author talk and signing, of his book Stretching Silver Through Blue Haze. The book is a collaboration with Gregory's photographer wife, Birgit Gutsche.
"Stretching Silver through Blue Haze is a mesmerizing co-creation of poetry and photography by a husband and wife team committed to an unflinching, unapologetic exploration of intimate relationship. One is lulled into a stark, sometimes painfully human world of relentless honesty, uncertainty, vulnerability, and beauty. The verbal and visual imagery expose a visceral, specific truthfulness, amplified by their environment. An exploration that is as raw and provocative as it is strangely peaceful, and deeply relatable. Such wonderful synergy and nuance between photo and poem. You can pick this book up at any time, turn to any page, and be transcended."
Date: Wed 7/12/17 @ 6pm
Place: Off The Beaten Path, Upstairs
Publisher Picks Night
Receive book recommendations from the experts! We've recruited a representative from one of our favorite publishers, Hachette Book Group, to share valuable information about new releases and old favorites, so you can discover your next great read. We recommend book clubs and any member of the public to join us for this fun event!
Date: 7/17/2017 @ 7pm
Place: Off The Beaten Path
Poetry Slam
Share your original poetry with a supportive audience and compete to win a $10 OTBP gift card. What is poetry slam? Good question! According to Poetry Slam, Inc. it is "the competitive art of performance poetry that puts a dual emphasis on writing and performance."
Date: 7/19/17 @ 6pm
Place: Off The Beaten Path
Dagny Mckinley @ Off The Beaten Path
Off The Beaten Path will be hosting a book signing for Dagny Mckinley as we celebrate her book Perry-Mansfield Performing Arts School & Camp. Mckinley used to be a bookseller at Off the Beaten Path.
Date: 7/21/17 @ 6pm
Place: Off The Beaten Path
Saturday, 7/22/2017 @ 5:30
Place: Off The Beaten Path
Nationally recognized authors Laura Resau and Laura DiSilverio will be in town over the weekend for the annual Writer's Conference of Steamboat Springs. They will be hosting a series of writing workshops over the weekend, and will be giving a special reading here at Off The Beaten Path! Both women will be joining us to discuss a variety of their works, which we will be carrying in store for your enjoyment!
AUGUST 16TH - 6 PM
at OFF THE BEATEN PATH
We are happy to be hosting an event with author and photographer Michael Crouser, for his new book, Mountain Ranch.
Mountain Ranch is a ten-year exploration of the disappearing world of cattle ranching in the mountains of Colorado. It concentrates on traditional American living, rather than focusing on how ranching has modernized. In his book, which has been described as a "fine art documentary," Crouser brings a personal approach to this very physical and natural way of life.
"The ranches where Michael Crouser so affectionately captures these scenes tell a story of staying power, of joy in the beauty of the world, of gratitude for the working animals – the dogs and the horses – of midwifery and husbandry, of seeing the seasons through…it is a pleasure to be brought into this out-of- the-way part of the world with such understated passion."
LOOK OUT FOR YOUR CHANCE TO PURCHASE A COPY HERE IN THE FUTURE!