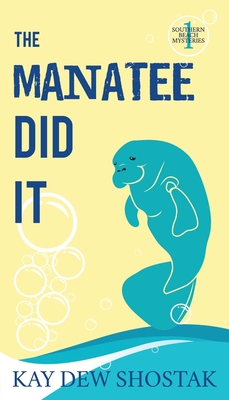 The Manatee Did It (Southern Beach Mysteries #1)
Publication Date:
April 15th, 2020
Publisher:
Kay Dew Shostak
Usually Ships in 1 to 5 Days
Description
Jewel Mantelle has never lived in the South, much less on the coast, so moving from Chicagoland to the historic North Florida coastal town of Sophia Island seems like just the adventure to fix her marriage. However, when she arrives she finds that it's awfully hot and humid there and that these Southern folks really like to hug.
Her husband's past on the island includes a creaky old house in the historic district and lots of nosy relatives he'd forgotten to mention. When one of the Mantelle cousins turns up dead, Jewel needs something she's never really had before--friends. As her lunch bunch puts on their detective caps to get to the bottom of this murder, Jewel discovers that she may get more than she bargained for out of Sophia Island.
THE MANATEE DID IT is a clean and cozy beach mystery set in a historic small town. It'll keep you turning pages well after bedtime and slathering on more sunscreen to get a few more poolside pages in.
Other Books in Series
The Flamingo Did It (Southern Beach Mysteries #6)
Shostak, Kay Dew
Paperback