Preorder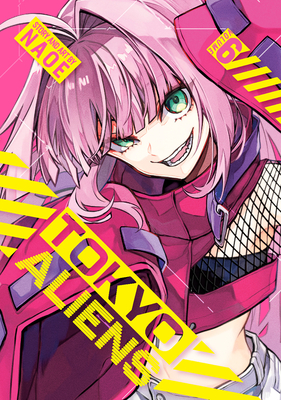 Tokyo Aliens 06
Publication Date:
March 5th, 2024
Publisher:
Square Enix Manga
Description
This thrilling sci-fi/fantasy series welcomes you to Japan, a top-ten destination for extraterrestrials looking for refuge, relaxation, a good time, or just to raise a little hell!
Join one unsuspecting Tokyoite as he discovers that intergalactic tourist relations can prove to be a lot more dangerous than they seem!
Hapless Akira Gunji somehow finds himself on what can only be called a date with one of the AMO's most wanted aliens, Raika Nadeshiko! But Akira's partner, Sho, has been tasked with eliminating Raika—and he's dead set on carrying out his mission! When Sho crashes the date with an attack out of the blue, Akira throws up a shield to protect Raika. Still...can he really believe a fugitive's claims of innocence?
The pair manage to flee the scene and escape Sho, but once another Raika shows up, a hyper-dimensional battle between aliens is about to unfold!