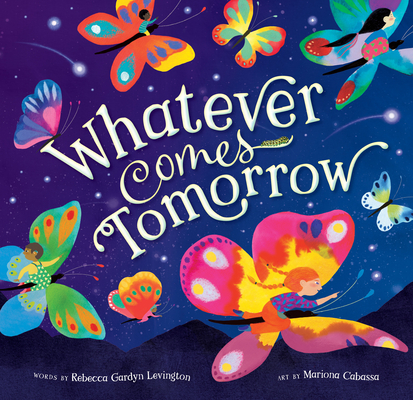 Whatever Comes Tomorrow
Publication Date:
March 7th, 2023
Publisher:
Barefoot Books
Usually Ships in 1 to 5 Days
Description
Empower kids to manage anxiety We might not know what the future holds, but the lyrical rhyming text in this beautiful book reassures readers that they have the resilience and strength to face whatever comes their way. Whimsical illustrations make for a captivating read-aloud or bedtime story. Inspired by the author's own experience with anxiety, this book offers gentle wisdom applicable to both children and adults. End matter includes a discussion guide and activity ideas for managing worries.
About the Author
Rebecca Gardyn Levington is a children's book author, poet and journalist with a particular penchant for penning both playful and poignant picture books and poems - primarily in rhyme. Rebecca's award-winning poems and articles have appeared in numerous anthologies, newspapers and magazines. She lives in the suburban jungles of New Jersey, USA, with her husband and two boisterous boys. RebeccaGardynLevington.com Mariona Cabassa is a native of Catalonia, Spain, who has illustrated over 80 children's books. She studied at art school in Barcelona, followed by further research in Strasbourg, France. Her many subsequent years of working as an illustrator, painter, installation maker and tattoo artist reflect her fascination with form and her desire to explore different palettes. Mariona's technique combines water-based paints, pencils and a digital touch to create rich and detailed illustrations, bursting with color and movement.