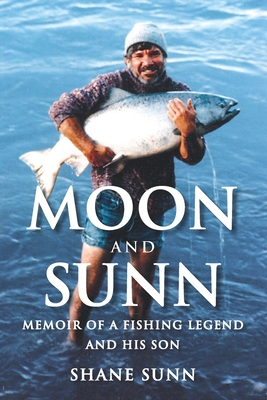 Moon and Sunn: Memoir of a Fishing Legend and his Son
This product is not returnable.
Publication Date:
May 17th, 2022
Usually Ships in 1 to 5 Days
Description
SHANE SUNN grew up in Ackerman, Mississippi, in the shadow of Moon-his legendary, often absent, and always fishing father. With literary acuity that sometimes reads more like a novel than a memoir, the author recounts exhilarating stories of fishing beside Moon in snakeinfested Mississippi backwaters along with painful accounts of what he endured and internalized when Moon left home yet again in pursuit of the world record Alaskan king salmon.
Retracing his life, the author leads us on his voyage of self-discovery, ultimately realizing the valuable and diverse lessons he learned from his "one-of-a-kind" dad. Chock-full of philosophical and sometimes theological musings, Moon and Sunn beckons us forward in the hard but human work of coming to terms with family disappointment and pain. We are reminded that in the end, we each have a choice. Pain can make us hard and lock us in the vault of bitterness or, if we stare it in the face and address it, pain can transform us.