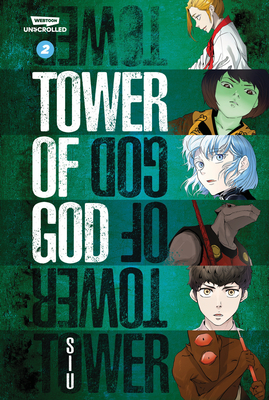 Tower of God Volume Two: A WEBTOON Unscrolled Graphic Novel
Publication Date:
May 23rd, 2023
Publisher:
WEBTOON Unscrolled
Usually Ships in 1 to 5 Days
Description
The action-packed, fast-paced global sensation Tower of God is a story of wealth, power, betrayal and revenge. Whatever you desire—you can find it here, at the Tower. When Bam's best friend Rachel declares she's going to climb the mysterious Tower, he risks everything and breaks inside to find her.
Twenty-Fifth Bam must journey skyward in a mysterious tower if he has any chance of reuniting with his best friend Rachel, even if that means facing his own death. Using his strength, skill and wits, Bam climbs higher and higher up the Tower despite the dangers. Bam makes both allies and enemies on his quest to find Rachel; however her intentions of reconnecting with him become unclear as new revelations about their friendship reveal a much deeper, darker secret.
In this second book of the series, Bam continues his journey up the mysterious Tower. After passing through the Shinsu barrier, he is confronted with more unexpected and deadly challenges. Bam will need to rely on his strange new allies to pass a deceptively simple exam where the stakes are life or death.
Praise for Tower of God Volume Two: A WEBTOON Unscrolled Graphic Novel
"S.I.U.'s fluidly lined art, rendered in a classic manga style, features subdued colors and predominantly black backgrounds, imparting a void-like immensity that complements the setting's expansive, fantastical inner workings." —Publishers Weekly