New Release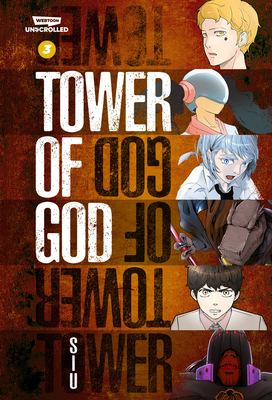 Tower of God Volume Three: A WEBTOON Unscrolled Graphic Novel
Publication Date:
November 28th, 2023
Publisher:
WEBTOON Unscrolled
Usually Ships in 1 to 5 Days
Description
The action-packed, fast-paced global sensation Tower of God is a story of wealth, power, betrayal and revenge. Whatever you desire—you can find it here, at the Tower. When Bam's best friend Rachel declares she's going to climb the mysterious Tower, he risks everything and breaks inside to find her.
Twenty-Fifth Bam must journey skyward in a mysterious tower if he has any chance of reuniting with his best friend Rachel, even if that means facing his own death. Using his strength, skill and wits, Bam climbs higher and higher up the Tower despite the dangers. Bam makes both allies and enemies on his quest to find Rachel; however her intentions of reconnecting with him become unclear as new revelations about their friendship reveal a much deeper, darker secret.
Following a tense encounter with Princess Anaak, Bam, Khun, and Rak face off against all the other teams in the Crown Game showdown. With his weapon, the Black March, on the line, Bam will have to rely on his powerful yet mysterious teammates to win. But when a familiar figure shows up in the arena, all bets are off . . .
This volume collects episodes 22 to 31 of the hit WEBTOON comic.
Praise for Tower of God Volume Three: A WEBTOON Unscrolled Graphic Novel
"S.I.U.'s fluidly lined art, rendered in a classic manga style, features subdued colors and predominantly black backgrounds, imparting a void-like immensity that complements the setting's expansive, fantastical inner workings." —Publishers Weekly
"[A]n entertaining and digestible read." —CBR