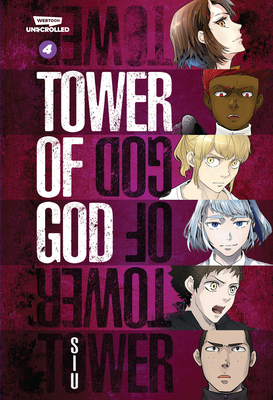 Tower of God Volume Four: A WEBTOON Unscrolled Graphic Novel
Publication Date:
June 25th, 2024
Publisher:
WEBTOON Unscrolled
Description
The action-packed, fast-paced global sensation Tower of God is a story of wealth, power, betrayal and revenge. Whatever you desire—you can find it here, at the Tower. When Bam's best friend Rachel declares she's going to climb the mysterious Tower, he risks everything and breaks inside to find her.
Twenty-Fifth Bam must journey skyward in a mysterious tower if he has any chance of reuniting with his best friend Rachel, even if that means facing his own death. Using his strength, skill, and wits, Bam climbs higher and higher up the Tower despite the dangers. Bam makes both allies and enemies on his quest to find his friend; however her intention to reconnect with him becomes unclear as new revelations about their friendship reveal a much deeper, darker secret.
The surviving Regulars are preparing for their next major test, and Bam is making shockingly fast progress in training. While Khun and Bam are focused on forging new alliances and friendships, Anaak and Rachel keep quiet about their big secrets. And now the fractured group will have to join new teams to take on their most dangerous opponent yet: someone who has already made it to the top of the Tower.
Tower of God is a global sensation, with over 6.2 billion reads worldwide. The digital comic has been adapted into a hit animated series.
This volume collects episodes 32 to 39 of the hit WEBTOON comic.