Butler's new books are slice of America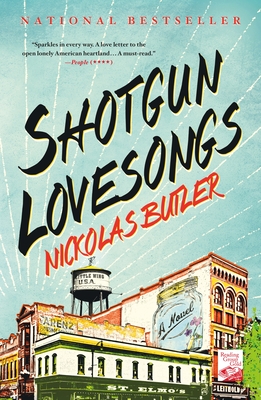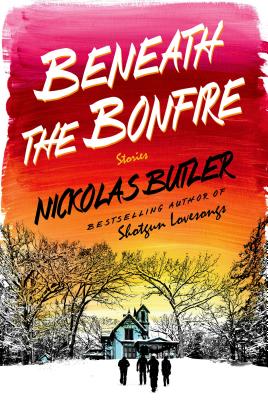 In the spring of 2013, my MacMillan publishing representative, Jeff, excitedly told me about an upcoming novel. It was being published in March of 2014 and the author would be at our fall regional sales meeting. I went to dinner with this author. We talked about the book and its characters. And, while I was fascinated by the story that I was being told, the book sat…and sat. I couldn't get around to reading it. Finally, in late summer of 2014, I read it! And, I needed to talk about it. I was forced to call my rep and admit to him that it had taken me that long to get to this book that he loved. I was embarrassed, but so relieved that I had finally picked it up. (This book review, by Sue Krall, first appeared in the Steamboat Pilot).
Books:

$23.99
ISBN: 9781250039835
Availability: Usually Ships in 1-5 Days
Published: Thomas Dunne Books - May 5th, 2015
Book Review by Sue Krall: Shotgun Lovesongs by Nickolas Butler is one of those books that draws you into a unique setting, introduces you to ordinary, yet rich characters, and before you know it, you care. You care deeply about these people and this little town in Wisconsin, home to lots of families that have children and whose children grow up. Most stay, but some leave, and nearly all stay attached. They are connected to each other, and to this town of Little Eagle, WI. Many of us know towns like this, insignificant on a map, barely worth of notice as strangers drive through. For those who grow up and around these places, they are huge: in consciousness, in memories, in roots. There is that giant magnet that draws us back, always emotionally, often physically. This is such an American story. We meet and care about five people who remain bonded, even when their worlds widen and stretch. Beth and Hank are the high school sweethearts who stay and work. They work hard, farming the land and raising their own family, providing that home space to which their friends can return. Kip is a successful businessman who leaves to go as far as Chicago, where he makes his fortune and finds his spouse. Ronny, a man fraught with problems related to his stint as a former rodeo star, has returned to essentially hang out. And there is Lee, the musician, who has gained international success, and leaves, and returns, and leaves and returns. These are ordinary people who are extraordinary in the eyes and hearts of readers of Nickolas Butler's comfortable and elegant prose. I still care about these people, still wonder about them.
---